1031 Exchange Identification Deadline and Completion Due Date
Section 1031 of the Internal Revenue Code specifies deadlines that must be adhered to in order for a 1031 Exchange transaction to be successfully carried out; Section 1.1031 of the Department of the Treasury Regulations have since further established and refined these deadlines.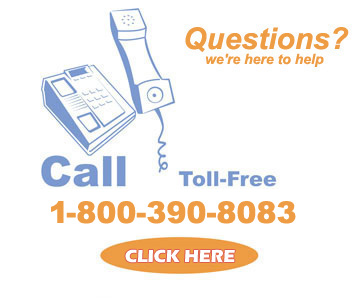 Official 1031 Exchange deadlines - which are absolute and cannot be extended for any reason whatsoever, short of an order by the President of the United States due to natural disaster - are as follows:
45 calendar day potential like-kind replacement property identification deadline .
180 calendar day 1031 Exchange completion period.
Any like-kind replacement properties involved in a 1031 Exchange must be presented to the Investor's Qualified Intermediary by 12 a.m. on the 45th day after the close of the relinquished property sale transaction; these 45 days are calendar days, and include all weekends and holidays. The like-kind replacement properties must be communicated in writing can be delivered in-person, fax machine, or any delivery service.
The 1031 Exchange transaction is considered failed and the transaction must be changed to a taxable sale without tax deferment benefits if no like-kind replacement properties are identified by the deadline.
Selected like-kind replacement properties are set in stone; the properties can be revoked and new properties selected by the Investor any number of times within the 45 day identification period. However, choosing new properties does not reset the identification period; no matter how many times properties are changed, the identification period remains 45 days only, and any act of fraud when it comes to altering dates of the identification period are considered criminal by the IRS.
The 1031 Exchange transaction in its entirety must be completed by 12 a.m. on the 180th day after it has begun; completion includes receipt of title to all of the Investor's like-kind replacement properties. Again, these 180 days are calendar days, and include all weekends and holidays.
If the first relinquished property transaction sold and closed on or after October 17th and on or before December 31st of any given tax year, the due date of the Investor's Federal income tax return for the tax year in which the relinquished property was sold is required.
---
---
Disclaimer: 1031 exchange made simple does not guarantee the performance of the QI's in our referral network and we can not be held liable for any misrepresentations or mistakes in regards to a 1031 exchange by one of the QI's that we refer to you. 1031 Exchange made simple does not provide tax advice nor can we make representations regarding the tax consequences of an exchange transaction. 1031 Exchange made simple is a 1031 QI Referral Network. 1031 made simple is not responsible (in any way) for the performance, creditability, and financial condition of any QI in our network. In this new economic environment it is imperative that all potential 1031 exchange customers do their own due diligence and research on any QI that they may use, on a 1031 exchange. Please verify and check the validity of the Bonding and Insurance of your QI. It may be wise to have your 1031 exchange accounts set up as separate, individual customer accounts. Our web site is to be used as a information based web site only. All parties doing a 1031 exchange must consult their tax advisors or attorney for this information.
If you are in need of a qualified intermediary and would like to be matched up with one of our fully licensed and bonded QI's in your state, please call 1-877-812-1031
If you are a fully licensed Qualified Intermediary and would like to be evaluated and possibly added to our network of QI state and local providers, please call us today at: 1-877-812-1031
---