1031 Exchange - A Brief Overview
This article is a brief overview of 1031 Exchanges, covering the basic rules and requirements. Before utilizing a 1031 Exchange in a potential money-making venture, please consult with your real estate/tax/financial advisors to make certain you are using the correct strategies for your situation and goals.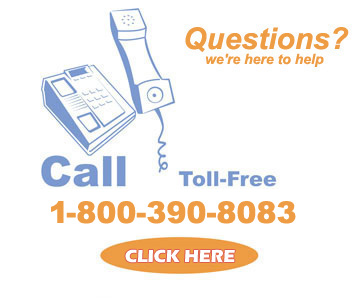 A 1031 Exchange enables an Investor to one of more properties - rental, investment, or personal - and, by taking hold of one or more replacement properties, defer payment of depreciation recapture and capital gain taxes. As a result, an Investor is able to maintain all of the capital involved in their transaction in play - enabling the possibility of additional revenue - as opposed to paying depreciation recapture and capital gain taxes, which can relieve an Investor of up to a third of their profits overall. Requirements for a 1031 Exchange are varied and very scrutinized by authorities, and failure to meet all of them will disqualify the Investor from utilizing one. The Qualified Intermediary (otherwise known as a 1031 Exchange Accommodator or 1031 Exchange Facilitator), will facilitate the needed forms and documents to ensure all regulations and laws are adhered to.
Relinquished properties and like-kind replacement properties cannot be held for sale; they must have been held as rental or investment properties or used in trade or business. Also, like-kind replacement properties do not have to be of the same category of property as the Relinquished property. All that is needed is that they meet the qualified use requirement; most common commercial, residential and rental asset types qualify.
The net sales value of the relinquished property sold must be equal to or less than the net purchase value of the replacement property. All monies derived from the sale must, in turn, be re-invested, and any existing debts that were settled when the relinquished property was sold must be replaced with the same amount of debt on the replacement property. Capital cannot be removed from the sale of relinquished property; otherwise depreciation recapture and/or capital gain income tax liabilities can be incurred. However, the Investor can add additional capital into their purchase.
An investor must disclose to their Qualified Intermediary any possible potential like-kind replacement properties within specified 1031 Exchange time limits. For this process, there are several established rules that govern these transactions.
The most typical 1031 Exchange rule in this regard is known as the three (3) property identification rule; this allows an Investor to choose up to three possible like-kind replacement properties, and it is to the Investor's advantage to actually supply their Qualified Intermediary with three properties even if the Investor will only be getting one. Another rule is known as the 200% of fair market value rule; as long as the complete value of the possible like-kind replacement properties dictated to the Qualified Intermediary is equal to or less than 200 percent of the sales price of the relinquished property, the Investor may identify more than three possible like-kind replacement properties. The 95% exception to the identification rule enables an Investor to an unlimited number of like-kind replacement properties; however, the Investor must take hold of and close on 95 percent of their market value.
A 1031 Exchange enabled a real estate Investor a great deal of flexibility when it comes to managing their portfolios. Portfolios can be expanded by relinquishing one property and acquiring multiple, lower cost like-kind replacements, or vice versa; fewer, but more costly like-kind replacements can serve to consolidate a portfolio.
A Forward - also known as a Delayed - 1031 Exchange is the most well-known usage, and is when an Investor sells first and then waits to acquire their like-kind replacement properties within an established 1031 Exchange deadline. In contrast, a Reverse 1031 Exchange effectively plays out the previous scenario in reverse. Meanwhile, using 1031 Exchange monies to renovate and/or improve like-kind replacement property after it has been acquired is known as an Improvement 1031 Exchange.
Deadlines when it comes to a 1031 Exchange should be taken very seriously; an Investor has 45 days from closing on the relinquished property to inform involved parties of possible replacement properties. Afterwards, the Investor has an additional 135 days to complete the transaction in its entirety.
---
---
Disclaimer: 1031 exchange made simple does not guarantee the performance of the QI's in our referral network and we can not be held liable for any misrepresentations or mistakes in regards to a 1031 exchange by one of the QI's that we refer to you. 1031 Exchange made simple does not provide tax advice nor can we make representations regarding the tax consequences of an exchange transaction. 1031 Exchange made simple is a 1031 QI Referral Network. 1031 made simple is not responsible (in any way) for the performance, creditability, and financial condition of any QI in our network. In this new economic environment it is imperative that all potential 1031 exchange customers do their own due diligence and research on any QI that they may use, on a 1031 exchange. Please verify and check the validity of the Bonding and Insurance of your QI. It may be wise to have your 1031 exchange accounts set up as separate, individual customer accounts. Our web site is to be used as a information based web site only. All parties doing a 1031 exchange must consult their tax advisors or attorney for this information.
If you are in need of a qualified intermediary and would like to be matched up with one of our fully licensed and bonded QI's in your state, please call 1-877-812-1031
If you are a fully licensed Qualified Intermediary and would like to be evaluated and possibly added to our network of QI state and local providers, please call us today at: 1-877-812-1031
---