1031 Exchanges of Internet Domain Names (URLs)
Exchanging internet domain names/URLs by "domainers" – AKA internet domain name investors – have grown significantly over recent years; in their own way, a domain name is just as viable piece of real estate as an actual plot of land. As a result, the 1031 Exchange transaction strategy can be applied to domain names that have been used in a trade or business or held for investment.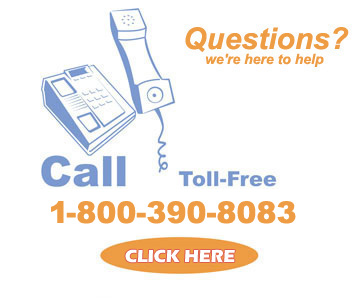 Some internet domain names can become quite valuable for any number of reasons, and the ability to defer the income taxes due on the sale of the internet domain name can be an incredible tool. It allows the owner of the internet domain name to defer the payment of his or her income tax liabilities by acquiring other replacement internet domain names. It allows the owner to improve his or her positions in terms of internet domain names without getting hit with taxes because all of their equity remains invested. Internet domain names can only be exchanged with or for other internet domain names in order to satisfy the 1031 exchange like-kind requirement.
It is important to note that internet domain names that have been acquired and held specifically for sale generally will not qualify for 1031 exchange treatment. The mere generation of profit does not mean that it was held for investment.
It is estimated that Tax Free Exchanges of personal property – including internet domain names – make up less than three percent of the total real estate transaction volume; most Tax Free Exchanges involve rental real estate or investment. However, growth of Personal Property Tax Free Exchanges is expected to skyrocket with the next ten years or so as more and more domainers discover the advantages of this powerful tax strategy.
Internet domain names can increase in value for many reasons. The sale of an internet domain name or portfolio can therefore produce a profit (i.e. a capital gain ), which in turn will result in the payment of either ordinary income taxes or capital gain taxes. Tax Free Exchanges allow an investor or domainer to sell one internet domain name or a portfolio of internet domain names and buy one or more internet domain names to replace the relinquished domains while deferring the payment of their ordinary income taxes or capital gain taxes due from the sale. Tax Free Exchanges of internet domain names must comply with all of the regular requirements and guidelines for structuring Tax Free Exchange transactions, including compliance with the strict deadlines for the identification of replacement property and completion of the Tax Free Exchange.
---
---
Disclaimer: 1031 exchange made simple does not guarantee the performance of the QI's in our referral network and we can not be held liable for any misrepresentations or mistakes in regards to a 1031 exchange by one of the QI's that we refer to you. 1031 Exchange made simple does not provide tax advice nor can we make representations regarding the tax consequences of an exchange transaction. 1031 Exchange made simple is a 1031 QI Referral Network. 1031 made simple is not responsible (in any way) for the performance, creditability, and financial condition of any QI in our network. In this new economic environment it is imperative that all potential 1031 exchange customers do their own due diligence and research on any QI that they may use, on a 1031 exchange. Please verify and check the validity of the Bonding and Insurance of your QI. It may be wise to have your 1031 exchange accounts set up as separate, individual customer accounts. Our web site is to be used as a information based web site only. All parties doing a 1031 exchange must consult their tax advisors or attorney for this information.
If you are in need of a qualified intermediary and would like to be matched up with one of our fully licensed and bonded QI's in your state, please call 1-877-812-1031
If you are a fully licensed Qualified Intermediary and would like to be evaluated and possibly added to our network of QI state and local providers, please call us today at: 1-877-812-1031
---