Introduction to Personal Property 1031 Exchanges
A personal property 1031 Exchange – which currently makes up less than 3% of the total real estate transaction volume – is a powerful tax-deferral strategy that allows an Investor the deferment of Federal, and state depreciation recapture and capital gain income taxes by buying profitable and/or productive personal property after selling existing relinquished property. This is achieved by creating a taxable gain upon sale for book and tax purposes when personal property held for investment or used in a trade or business is depreciated for book value purposes.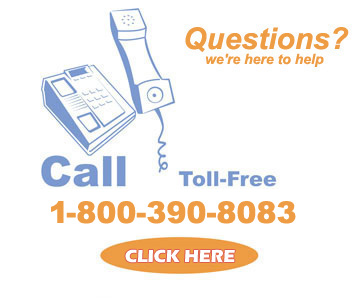 There are two kinds of personal property:
Tangible personal property: airplanes or aircraft, vessels or boats, cars or automobiles, trucks, fleets of cars or trucks, and machinery or equipment.
Intangible personal property: internet domain names/URLs, franchise agreements, patents, copyrights, liquor licenses, and radio or TV frequency licenses, etc.
Much like a typical 1031 Exchange, personal property is required to be like-kind/like-class to qualify for tax-deferred exchange treatment. A Like-Kind Exchange Program (LKE Program) is designed to benefit companies that engage in high-volume asset exchanges of 100 or more properties a year. Unlike a traditional single exchange, the LKE Program creates a cost effective method to exchange hundreds or thousands of assets in a comprehensive streamlined process. It also provides additional flexibility with property identification and the handling of exchange funds.
After the LKE Program is created, the 1031 exchanges proceed forward as usual with two additional benefits. The first benefit pertains to the 45-day identification rule. A traditional exchange has the Exchangor identifying replacement property within 45 days after the relinquished property is transferred. This requirement allows the IRS to determine that a particular replacement property corresponds to a particular relinquished property. With a LKE Program, the 45-day identification period is not as strict. So long as the replacement property is acquired or properly identified within 45 days after the relinquished property is transferred, the Exchangor may match a particular replacement with a particular relinquished property at any time prior to the due date of the taxpayer's tax return (tax extensions are considered for the due date.)
The second benefit pertains to the Exchangor's access to funds or property. A traditional 1031 Exchange fails when the Exchangor receives or constructively receives funds or property for the relinquished property prior to the Exchangor acquiring replacement property. The LKE Program does not face such severe restrictions. There is some flexibility with the Exchangor receiving funds or property prior to the acquisition of replacement property. With certain limitations, the Exchangor may receive checks, have access to a joint bank account where exchange proceeds are deposited, net amounts owed to purchaser against Exchangor's sale price for the relinquished property (or vice versa in respect to netting against replacement property) and loan money to the purchaser of the relinquished property.
---
---
Disclaimer: 1031 exchange made simple does not guarantee the performance of the QI's in our referral network and we can not be held liable for any misrepresentations or mistakes in regards to a 1031 exchange by one of the QI's that we refer to you. 1031 Exchange made simple does not provide tax advice nor can we make representations regarding the tax consequences of an exchange transaction. 1031 Exchange made simple is a 1031 QI Referral Network. 1031 made simple is not responsible (in any way) for the performance, creditability, and financial condition of any QI in our network. In this new economic environment it is imperative that all potential 1031 exchange customers do their own due diligence and research on any QI that they may use, on a 1031 exchange. Please verify and check the validity of the Bonding and Insurance of your QI. It may be wise to have your 1031 exchange accounts set up as separate, individual customer accounts. Our web site is to be used as a information based web site only. All parties doing a 1031 exchange must consult their tax advisors or attorney for this information.
If you are in need of a qualified intermediary and would like to be matched up with one of our fully licensed and bonded QI's in your state, please call 1-877-812-1031
If you are a fully licensed Qualified Intermediary and would like to be evaluated and possibly added to our network of QI state and local providers, please call us today at: 1-877-812-1031
---